I hit my head two times on this, getting serialdata via an Electron app, time to put the taken steps on paper.
Demo project
I found this demo project and used it aswell: https://github.com/johnny-five-io/electron-serialport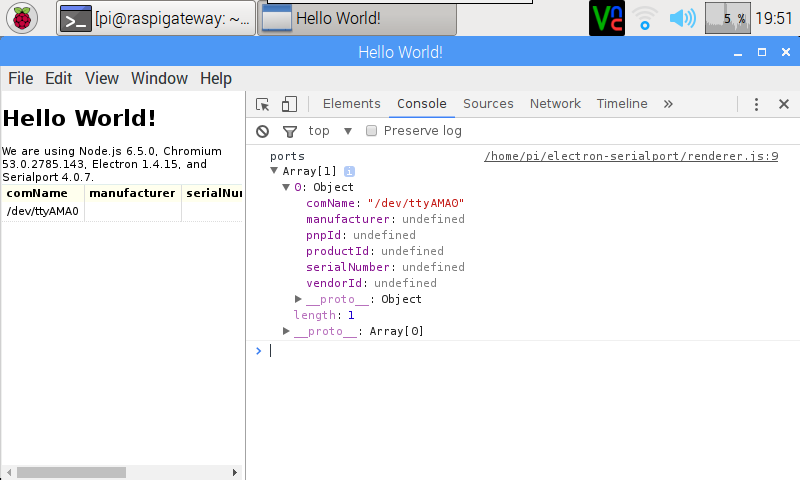 I implemented some changes to push the data to a table.
The project code can be found on my github pagehttps://github.com/timdows/webpages/tree/master/ElectronSerial
Implementing serialport in an existing project
The installation is as easy as running the install command
[code]npm install –save-dev serialport[/code]
When trying to run electron I got: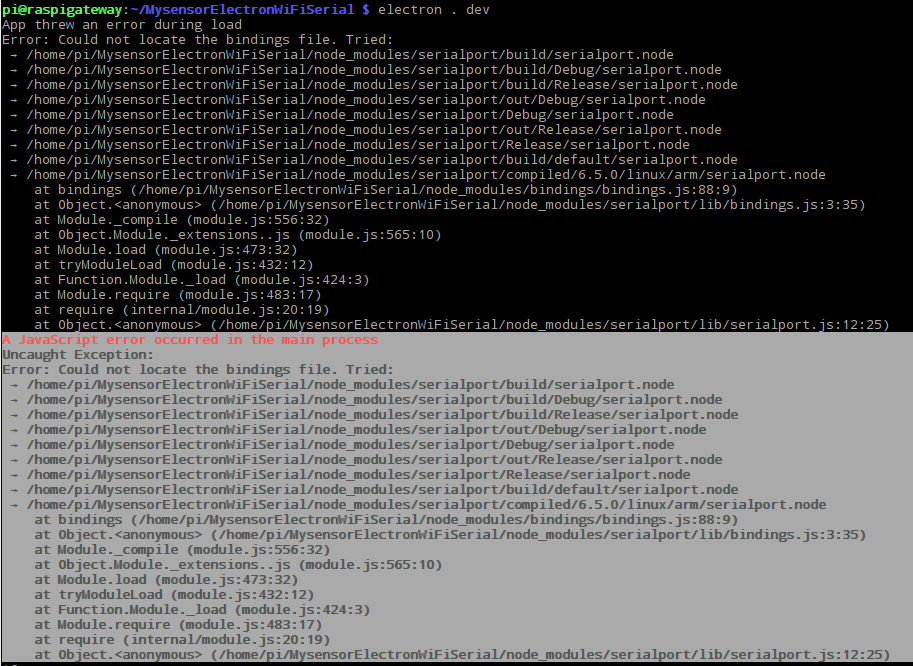 According to the manual on github, it is needed to use electron-rebuild in order to solve this.
Installing electron-rebuild
[code]npm install –save-dev electron-rebuild[/code]
Change package.json under the scripts section
[code]'install': 'electron-rebuild'[/code]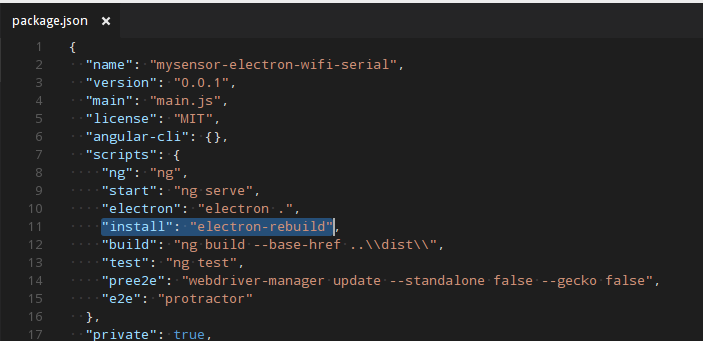 run npm install, it will rebuild the serialport for us (takes a while on the Pi3)

A couple of weeks later I got this error 'compiled against a different Node.js version'
Uncaught

 

Error

:

 

The

 module 

'xxx/serialport/build/Release/serialport.node' 

was compiled against a different 

Node

.

js version using
https://stackoverflow.com/questions/42616008/node-module-version-conflict-when-installing-modules-for-electron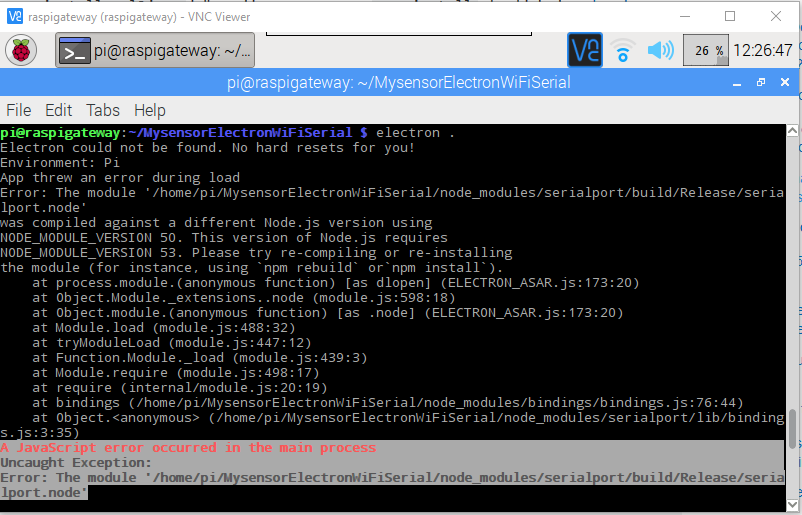 https://www.npmjs.com/package/serialport#illegal-instruction
npm cache clear
rm -rf node_modules
reboot
npm install